CORONA VIRUS DISEASE, SELF CARE, MENTAL HEALTH AND COPING WITH THE PANDEMIC
COVID-19
Corona virus disease(COVID-19) is an infectious disease caused by a newly discovered corona virus. It originated from Wuhan, China at the end of 2019 and later turned into a pandemic as it has affected almost all continents with 26,335,685 cases of COVID-19 (in accordance with the applied case definition and testing strategies in affected countries) have been reported, including 869, 209 deaths. These numbers are from 31 December 2019 to 04 September 2020.
World Health Organization proposed various measures to prevent the spread of COVID-19. Those measures include cleaning our hands often using soap and water or an alcohol based hand wash. Wearing masks, social distancing avoiding eyes/mouth/nose touch, staying home if you feel unhealthy and consulting medical practitioners if you feel unwell are all measures to protect ourselves.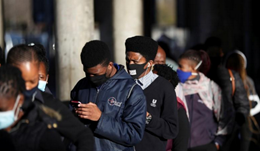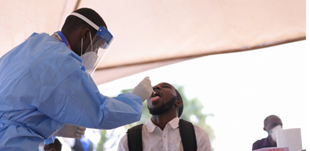 FIGURE 1: Different measures were taken to avoid Covid-19
SELF-CARE
Self-care is not one-day program; it is a practice. It involves taking an active role in protecting and conserving one's well-being in a particular period. As Agnes Wainman explained, self-care is "something that refuels us, rather than takes from us. "Self-care isn't a selfish act either. It is not only about considering our needs; it is rather about knowing what we need to do in order to take care of ourselves, being subsequently, able to take care of others as well. That is, if I don't take enough care of myself, I won't be in the place to give to my loved ones either.
Self-care have been destructed by this pandemic due to various factors especially due to finances. The whole process does not include only finances. Self-cares a combination of physical, emotional, social and spiritual health.
Regular sleep routine is a stone to a self-care house. It plays an important role in our physical health. Sleep deficiency can increase risk of heart disease, kidney disease, stroke and other diseases. Reducing stress and improving memory contribute to our physical health which are results of sleeping. Speaking of physical health, skipping a healthier balanced diet and exercise would be a work in vain. Nutrition is always important to fitness. Eating a well-balanced diet can help you get calories and nutrients you need to fuel your daily activities.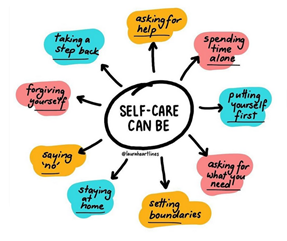 FIGURE 2: Self-care combines physical, emotional, social and spiritual health
MENTAL HEALTH
Mental health is important at every stage of life, from childhood and adolescence through adulthood. Over the course of your life, if you experience mental health problems, your thinking, mood, and behavior could be affected. Everyone has some risk of developing a mental health disorder, no matter their age, gender, income, or ethnicity.
A pandemic has various negative impacts on mental health. Corona virus is a pandemic that affected the 21st century and make us stay in our homes quarantined. People were exposed to changes they didn't like. People in quarantine may experience anger, loneliness and boredom. This outbreak can cause fear and distress in people when they think that there is at stake.
Health care providers takes care of other people during the pandemic. Those people face different health disorders especially post-traumatic stress disorder (PTSD) as they display increase in sleep disorder. After the pandemic, they are thanked for their world because of exposing their lives to death.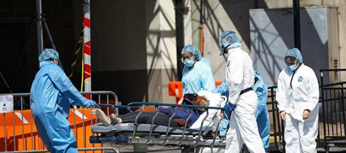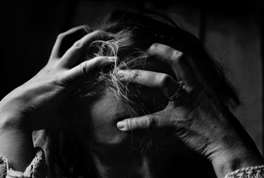 FIGURE 3: An outbreak causes mental health problems
COPING WITH COVID-19
How you respond to stress during the COVID-19 pandemic can depend on your background, your social support from family or friends, your financial situation, your health and emotional background, the community you live in, and many other factors.
It is always not easy to cope with changes, but as time goes one, people accept those changes and move forward. During the pandemic, people learn that they cannot control what happens to the world, but they can always choose how they respond to it. Form Heraditus people need to know that there is nothing permanent except changes. Coping with corona virus disease is a good way to fight it back.
Protecting ourselves from this virus is the crucial method to cope with pandemic. We can protect ourselves using the regulations provided by various health organizations. People need to start establishing a new normal life in order to avoid some problems like depression, suicide… Having a plan of where we need to go and seek help for physical, mental and psychological health, it is necessary. We all need to understand that we do not own all the problems in the world, all we need to do is to give the time, sometimes because time heals almost everything.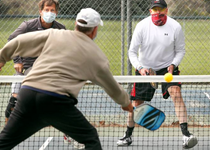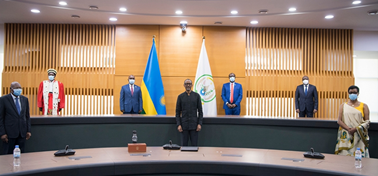 FIGURE 5: People learns to establish a new normal.
SUMMARY
The coronavirus COVID-19 pandemic is the defining global health crisis of our time and the greatest challenge we have faced since World War Two. Since its emergence in Asia late last year, the virus has spread and later became a pandemic. The pandemic has the potential to create devastating social, economic and political effects that will leave deep and longstanding scars.
During this time, we should all take responsibilities to protect ourselves and strive for our wellbeing. It is known that the pandemics cause problems to individuals and the community at large, therefore, we are called to take care of ourselves, find help in case we have mental health problems and establishing a new normal for ourselves will definitely help us to move forward.
REFERENCES & SOURCES
https://af.reuters.com/article/topNews/idAFKBN2382DY-OZATP
https://www.newtimes.co.rw/news/rwandas-covid-19-status-numbers
https://www.psychologytoday.com/intl/blog/skinny-revisited/201805/self-care-101
https://soundgirls.org/self-care-develop-a-routine-that-works-for-you/
https://www.aa.com.tr/en/asia-pacific/covid-19-19-indonesian-doctors-died-in-march/1794340
https://www.psychlifejax.com/blog/2017/8/21/the-top-5-things-people-with-anxiety-disorders-hate-to-hear-from-other-people-3ewpn
https://www.charlotteobserver.com/news/coronavirus/article242714906.html
https://www.covidfree-toolkit.org/social-distancing-methods-rwanda/
https://allafrica.com/stories/202007210032.html https://twitter.com/rwandagov https://www.newtimes.co.rw/news/covid-19-will-leave-us-lessons-kagame
Writer : UWASE ANGE NOELLA from University of Rwanda