From the 7th of January to the 13th of January this year, it is a World Folic Acid Awareness Week (WFAAW). Additionally, The US has its National Folic Acid Awereness Week which starts from 6-12 January. The second week of every January, marks folic acid awareness week. Even if January is a birth defects awareness month, Folic acid is chiefly important, as it can help prevent serious birth defects of brain, neck and spine. You can also read my published medical article in the Newtimes ''HOW MOTHERS CAN PROTECT THEIR CHILDREN FROM SPINA BIFIDA'' here is the link: http://www.newtimes.co.rw/section/article/2017-03-06/208582/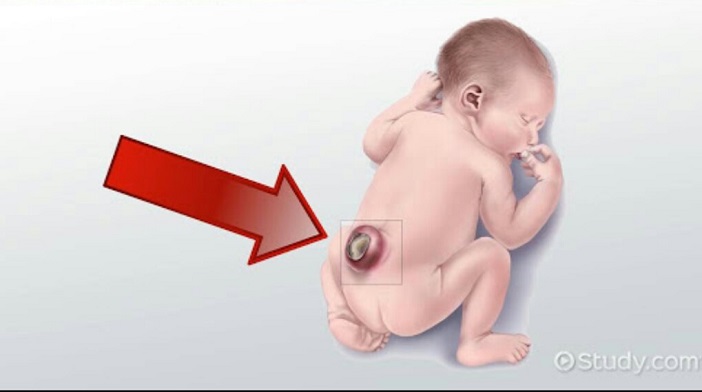 Back to my true story, I first saw the children born with spina bifida and other child birth defects after visiting University Teaching Hospital, Kigali (CHUK) during an event my friends and I organized so as to support and show kindness to the children at CHUK hospital.Surely, that event inspired me to start doing researches related to some childhood diseases and other diseases that I found there so that I could contribute to children's welfare and improve the lives of people.
Later after returning back to my medical school, I kept visiting and attending the events of showing kindness to the patients and children at KTÜ Farabi hospital. For sure, courageous and amazing children with inspiring stories are something I keep seeing at times in the hospitals. They often tell you that you inspire them, but they are really the ones who inspire you.
Neural tube defects (NTDs) are birth defects of the brain, spine, or spinal cord. They happen in the first month of pregnancy, often before a woman even knows that she is pregnant. There are a number of different types of Neural tube defects, including spina bifida and anencephaly.
Spina bifida is a type of neural tube defect that occurs when a baby's spine and spine cord do not develop properly in the womb, causing a gap in the spine. Anencephaly is a type of neural tube defect in which a baby is born without parts of the brain and skull. It is a serious birth defect. Neural Tube Defects are among the most common birth defects resulting in infant death and serious disability.
All pregnancies are at risk for neural tube defects. So, as we are starting a world folic acid awareness week, women who could become pregnant are highly encouraged to take the recommended amount of 400micrograms(0.4 milligrams) of folic acid regularly during early pregnancy and keep taking it throughout the early weeks of pregnancy i.e throughout the first 3 months of pregnancy (first trimester). Moreover, women who are at high(er) risk to have a pregnancy affected by spina bifida may need 5mg of Folic Acid daily.
Some women can not find out that they are pregnant until 4 to 5 weeks into the pregnancy. So, It is very essential to start taking folic acid before becoming pregnant because this provides the best protection for an unborn baby.
In addition to taking folic acid, they may get folate in their diets. Good sources of folic acid include egg yolks , orange juice, dried beans, peas, nuts, dark green leafy vegetables, leafy green vegetable such as spinach and some fruits. Many foods such as some breakfast cereals, enriched breads, flours, pastas, rice, and other grain products are now fortified with folic acid. Many multivitamins also contain the recommended dosage of folic acid.
REFERENCES :
https://www.ncbi.nlm.nih.gov/pubmed/26562127

https://www.cdc.gov/ncbddd/folicacid/index.html

https://www.ifglobal.org/our-work/prevention/

https://www.who.int/reproductivehealth/publications/maternal_perinatal_health/neural_tube_defects.pdf
Writer: Olivier UWISHEMA, a medical student at KTU Medical school.