MENTAL HEALTH, SELF-CARE AND COPING WITH CORONAVIRUS DISEASE(COVID-19).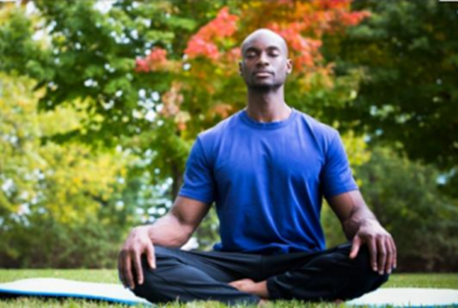 Presently, there are few discussions about mental health and self-care in coping with COVID-19 pandemic all over the world, that is, far too little attention has been paid to self-care and mental health. So, this article critically discusses these two elements (mental health and self-care) in coping with coronavirus disease. Specifically, this article is going to start with a brief review of the recent researches made on mental health and self-care and by the end there will be a discussion on how these elements cope with COVID-19 by showing some clear links between them and also relevant information one must know to help reduce its spread all over the world.
It is well-known that mental health is the level of psychological well-being or an absence of mental illness. According to World Health Organizations (WHO), this mental health includes subjective well-being, perceived self-efficacy, autonomy, competence, intergenerational dependence and self-actualization of one's intellectual and emotional potential among others. This is to say that well-being of an individual is encompassed in the realization of their abilities, coping with normal stresses of life, productive work and contribution to the community. On the other side, self-care refers to the care and cultivation of oneself in a comprehensive sense, focusing in particular on the soul and the knowledge of oneself. For more clarification, this can be explained as any activity that we do deliberately in order to take care of our mental, emotional and physical health.
As a matter of fact, many people do ask themselves the relationship between self-care and mental health. Therefore, the purpose of this paragraph is to review these relationships experienced by these two elements; although this may sound weird to some, as selfcare encourages self-improvement by promoting rest and relaxation, which indeed benefits our overall health, wellness, and therefore promotes healthy relationships. For example, when our self-esteem and self-awareness improves, it has a positive effect on our overall mindset. In short, self-care is vital to our mental health as it's something we frequently neglect to practice ironically.
Similarly, as stated before, self-care is any activity that we engage into to take care of our mental and overall health. There is an aura in many people that self-care is only for those who struggle with mental illness, which is not correct. Expressively, it is important that we all take the time to do things for our own well-being because it will refresh and recharge us so that we can feel and be at our best.
Note:
As an illustration from above, self-care improves our lives in different areas and in different ways; all of which are important to our overall health. This is to say that practicing self-care have variety and remarkable effects as it boosts our self-esteem like when we take care of ourselves, it affirms our self-worth. Not only boosting our self-esteem but also helps us to enhance our self-awareness which enables us to figure out what we are capable and incapable of later leading us to achieve our goals. Moreover, we have to realize that self-care is not something big, expensive, …we can't afford that perhaps is time consuming, physically draining or costly. Contrary, it's the quick, simple thing happening on a regular basis to help us be more rejuvenated.
As Nicole Carman said, we don't have to feel like we don't have time to practice much self-care but as solution we have to combat that problem by making a schedule to work with. Below there are easy and beneficial self-care ideas that someone can start implementing on a regular basis.
● Be self-compassionate.
Pay attention to your self-talk and speak to yourself the way you would to someone you love. If you notice your self-talk is not loving, catch it and try again with care.
● Get enough sleep every night.
Many adapt to six to eight hours of sleep and feel basically OK, but studies show the risk of Alzheimer's, Dementia and heart attacks rises sharply even 30 to 60 minutes less sleep than our bodies need (7 to 9 hours every night for adults)
● Keep a gratitude journal
It's easy to lose sight of positivity, especially when work and personal stress seems to be at its height. In these moments, writing down the things you're grateful for can help you feel better.
● Meditate
A consistent meditation practice can be life changing. It's even been scientifically proven to reduce stress, increase feeling of empathy, improve focus, boost immune system and slow the signs of aging.

● Nourish your body…
● Give yourself a daily self-massage
● Learn to say no
As Dr. Lickerman, internist in Chicago, noted, an inability to say no often leads to resentment and even anger outbursts. It can also make you feel like you're not living your own life which can make you lose sight of your own needs and desires.
● Enjoy some "Natural Bathing"
This is the practice of spending deliberate time outdoors to appreciate the living Earth around you.
After this brief overview on mental health and self-care, let's move on how these two elements cope with coronavirus disease (COVID-19) which is amongst mental health problem many people are experiencing nowadays.
Coronavirus disease (COVID-19) is an infectious disease caused by severe acute respiratory syndrome coronavirus 2(SARS-COV 2). This pandemic has caused economical, social, and individual problems. As this article basically relies on health issues, let's consider individual ones where we can get mental problems brought by this pandemic which is affecting our world.
Without delay, this disease has affected mental health in different ways according to the research made by World Health Organization professionals in Europe which showed that this disease up to date has main impacts on people's mental health in Europe, including elevated rates of stress or anxiety. Not only this, but it also induced a considerable degree of fear, worry, and concern in the population all over the world. Though new measures and policies were introduced especially quarantine-, as the research indicated this led to increase in level of loneliness, depression, harmful and drug use and self-harm or suicidal behavior which are likely also to rise due to the reason of increasing deaths by this disease. To illustrate, there also rise of some strategies to help people cope with this disease whereas most of them are referring to self-care. Below are some globally prescribed selfcare actions to help us cope with this pandemic which include physical distancing, good respiratory hygiene and hand washing.
Continuously, here are some tips to help cope with this pandemic but also to keep our mental health safe,
Inner self-care
Make a date with yourself. Spend time doing something that nourishes you ● Praise yourself when you do something awesome
Read books, newspapers to be kept updated
Meditate.
Try to take quick naps Outer self-care
Eat something you enjoy
Outer self-care
Have long baths
Stretch for some minutes to get out kinks that helps body and mind
Run or walk for some minutes also
Give your body comfort
Spend virtual time with your real friends and other people who lift you up. As we can see from above, following these tips will help us to be always working even though we are in hard times and keep our mind fresh which will also reduce on intake of drugs and hence some other crimes being done in this time. Let me talk about also here in Rwanda, we have seen many things regarding mental health, self-care, and coping with COVID-19 which I likely used to say globally, there is corona virus here in Rwanda as well; let's not try to say it's a foreign disaster in other countries, we are also to take in account all things stated in this article to help us cope with this pandemic. Briefly, the tips stated above are there to handle our stressful life by maintaining our well-being and mental health. By summing up, we people must get active, stay organized, practice deep breathing, yoga, meditate or do anything relaxing, be creative, limit alcohol and drug use, remember to practice social distancing, do something for ourselves, to others virtually; in helping all of us to cope with COVID-19 and keep our health safe.
References
• https://www.euro.who.int/en/health-topics/health-emergencies/coronavirus-covid-19/ technical-guidance/mental-health-and-covid-19 (Mental Health and COVID-19) • https://www.thechicagoschool.edu/insight/for-our-wellness/three-self-care-tips-for-me ntal-health-professionals-in-the-time-of-covid-19/ (Three self-care tips for mental health professionals in the time of COVID-19 - Insight Digital Magazine)
• https://www.realsimple.com/health/mind-mood/emotional-health/self-care-tips (Simple ways to practice self-care every single day)
• https://www.psychreg.org/self-care-vital-mental-health/#:~:text=self-care%20encourag es%20self-improvement,effect%20on%20our%20overall%20mindset (Why self-care is vital to our mental health| Psychreg)
• https://en.m.wikipedia.org/wiki/Mental_health (Mental health - Wikipedia) • https://en.m.wikipedia.org/wiki/Self_care (Self-care - Wikipedia)
Writer : GISAGE WARAKOZE Bel-Ami from Ecoles Des Sciences Byimana