WHAT IS COVID-19, ITS CAUSES & WAYS OF TRANSMISSION.
Nowadays, the whole world is worried about the pandemic of COVID-19 which attacked the human kind. This pandemic is an infectious disease caused by a newly discovered coronavirus. There is no cure or vaccination for this pandemic yet, so in order to fight against it, we need be aware of it by knowing what really is it, its cause and some of its ways of transmission. Are you interested in knowing more about this pandemic of COVID-19? Do you need to know how it spreads and transmitted so that you can prevent yourself and your community?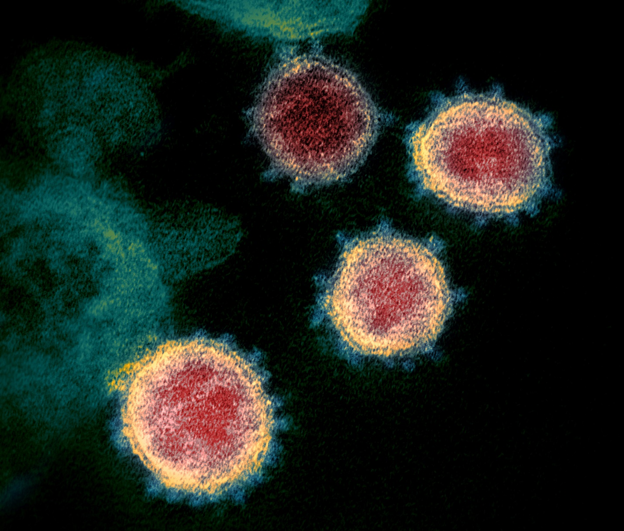 Picture1: Coronavirus. You can find that picture and others of its type in the following link: https://www.flickr.com/photos/niaid/49534865371/
Coronavirus disease 2019 (COVID-19) is defined as an infectious illness caused by a novel coronavirus now called severe acute respiratory syndrome coronavirus 2 (SARS-CoV-2; formerly called 2019-nCoV), which was first identified in Wuhan City, Hubei Province, China. COVID-19 is caused by coronavirus as explained clearly above.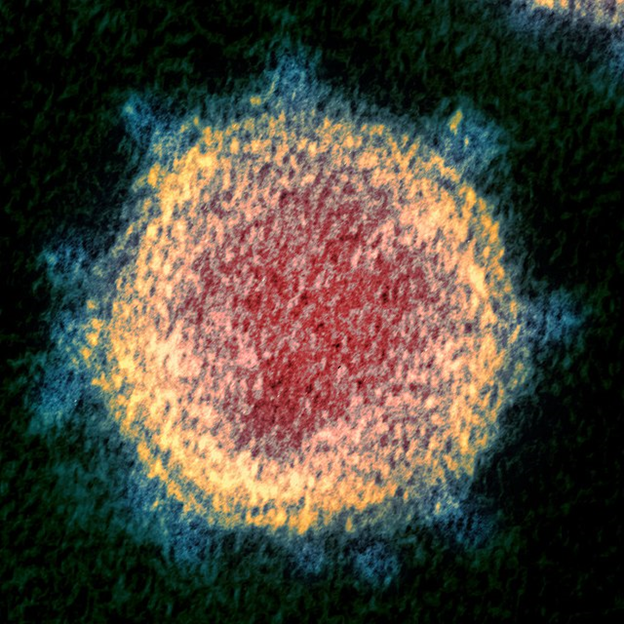 Picture 2: single zoomed coronavirus. (https://www.flickr.com/photos/niaid/49534865371/)
The first case of COVID-19 in Rwanda was confirmed on March 8, 2020. According to the Ministry of Health in Rwanda, this first case was found on an Indian citizen who arrived from Mumbai, India. This was the second case in East Africa, after Kenya recorded her first case on the day before.
The pandemic of coronavirus disease is increasing day by day, where on Sept 10, 2020, the total number of COVID-19 cases in Rwanda is 4,409 where the new cases are (14 days) are +1,103 and the number of death cases is19. And in the worldwide the number of total cases is 27,897,904, the recovered ones are 18.8M and deaths are 904K. (you can get that information from Wikipedia). So, each day shows new cases of this world pandemic disease.
You can ask yourself like this; how is coronavirus disease transmitted? and what are its symptoms?
COVID-19 is spread and transmitted easily, and a person may have it and do not show its symptoms. Although for most people COVID-19 only mild illness, it can make some people very ill. More rarely, the disease can be fatal. Older people, and those with pre-existing medical conditions (such as high blood pressure, heart problems or diabetes) appear to be more vulnerable. A person with coronavirus disease can spend 14 days without showing its symptoms, while having that pandemic of COVID-19. This pandemic affects different people in different ways, so most people may develop mild to moderate illness and recover without hospitalization. The patient of coronavirus disease may show signs and symptoms after 14 days.
Most common symptoms of coronavirus are:
Fever: a person who is a patient of coronavirus disease, he or she experiences high rate of fever. The body temperature increases from the normal one (37o) to the greater one. Patient may have different levels of high fever according to his body resistance.
Dry cough: a dry cough is also known as a non-productive cough. This type cough doesn't provide mucus and it has a very consistent sound different from the sound of a wet cough.
Tiredness: a patient suffering from COVID-19 may feel tired every moment, they become lazy and feel that they do not want to do any work requiring energy and power.
Less common symptoms are:
Aches and pains: a patient may have pain in the chest and in other some parts of the body.
Sore throat: this symptom may result in pain, a scratchy sensation, hoarseness, and burning when a patient swallow.
Diarrhea: this is a very watery stool during bowel movement, and this may result in dehydration due to fluid loss.
Conjuctivitis: this is a swelling or inflammation of the conjunctiva. This most common eye disease also known as" pink eye".
Headache: a person may be ached in the head. Headache is a symptom of pain in the face, head, or neck.
Loss of taste or smell.
A rash on skin, or discoloration of fingers or toes.
Serious symptoms:
Difficulty breathing or shortness of breath.
Chest pain or pressure.
Loss of speech or movements.
You are asked to seek immediate medical attention if you have serious symptoms and you must always call before visiting a doctor or a health facility.
COVID-19 spreads between people through direct, indirect, or close contact with infected people via mouth and nose secretions. These secretions may include saliva, respiratory secretions or secretion droplets. These are released from the mouth or nose when an infected person coughs, sneezes, speaks, or sings, for instance; people who are in close contact (within 1 meter) with an infected person can catch coronavirus when those infectious droplets get into their mouth, nose or eyes.
To summarize, COVID-19 is a world infectious pandemic caused by coronavirus, and it is transmitted from an infected person to a healthy one through respiratory secretions when those people are in close contact. After knowing more about that pandemic, let's hope that you are going to make your contribution in the fight against COVID-19.
LIST OF REFERENCES:
 www.medscape.com
 www.flickr.com
 Wikipedia
 www.who.int
 www.newtimes.co.rw
 www.healthline.com
Writer : Ufitinema Khabiba from Ecole des Sciences de Musanze